Custom engagement rings offer you the opportunity to create something special to commemorate your love for each other. When we custom design a piece, we'll make it easy for you to create the ring of your dreams.  Originally featured on our Facebook site, we have compiled some stories about our customers and their unique engagement rings for you. We hope you enjoy them as much as we do.
Custom Engagement Rings:  Stories from our Customers
What the Doctor Ordered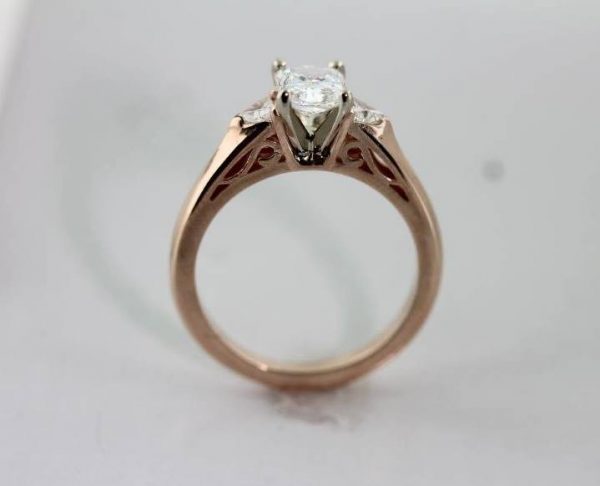 Dr. Joe is an orthopedic resident. However, he morphed into Dr. Good Love when he presented his girlfriend Richelle (also a doc), with this custom designed 14 K rose gold ring. It features a juicy E color, GIA excellent cushion cut diamond center stone flanked by two trilliant cut side stones.                                                                                                                     
A Custom Made Surprise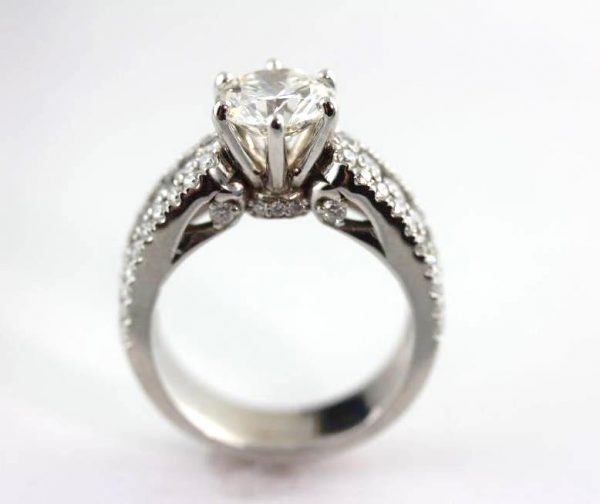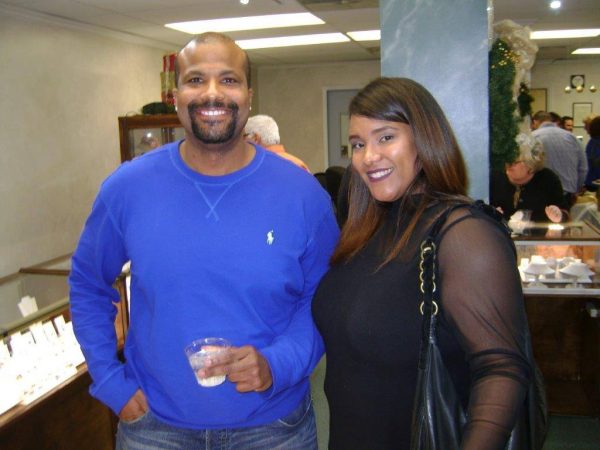 Phase 1: Here's what Lisa discovered when Ernest opened the ring box:  A finger beacon dazzler with a 2 ct. center stone, sitting pretty atop a custom designed 14K white gold setting. Ex-military hero and longtime boyfriend Earnest worked closely with us on this operation, with Lisa happily relegated to need-to-know status. Earnest finally declared phase 1, the proposal mission accomplished.
Phase 2: Ernest had one final surprise up his sleeve. Or more accurately, in his tuxedo pocket. In the weeks leading up to the ceremony Lisa had hinted at getting a matching band for her engagement ring. Ernest had balked, and the idea was dropped. Well, not really. Ernest secretly commissioned this matching band with 2 ¾ ctw of diamonds, which he unveiled for the first time when they exchanged rings.
Duplicating a Family Heirloom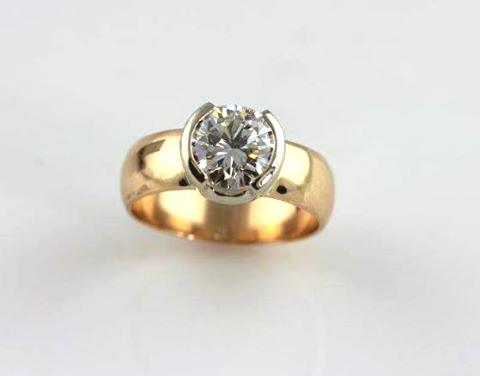 Our long time customer and good friend NM brought in fiancée MP for a ring to seal the deal. MP asked us to duplicate her mother's engagement ring; her sister had inherited the original, and MP wanted the same design. Would you like your order supersized? No problem. Here is the end result in 18K w. and rose gold. While MP's ring may not have exactly the same sentimental value as mom's original, this gorgeous 1.70 ct. center stone makes it one really awesome consolation prize.
Using a Family Diamond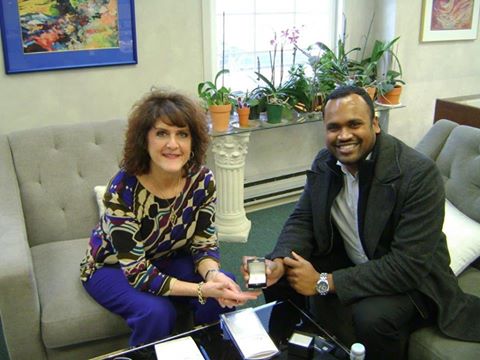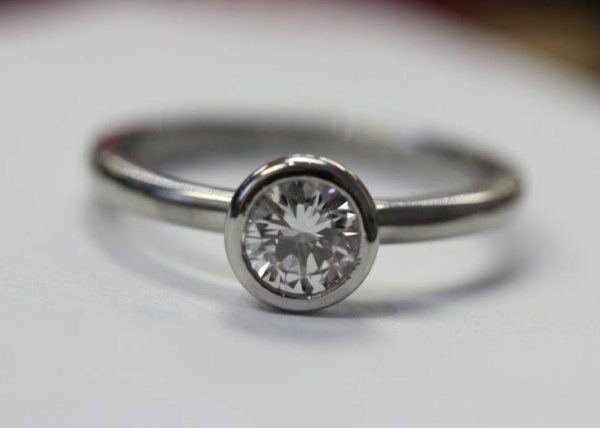 Krishna presented this custom platinum engagement ring to his high school sweet heart Alexis. This bezel set transitional cut beauty was from Alexis' grandmother's ring, and would have been hand faceted by the cutter sometime in the early to mid-1900's, making the stone both a sentimental touchstone and a truly unique work of craftsmanship. Shown above, Barbara and Krishna take a moment to admire the newly crafted ring in the shop.