"I honor my customers, not only the value of the jewelry but the relationship they have with the piece they are bringing. It has meaning and needs to be respected."
Jewelry Appraisals
Helping you achieve jewelry piece of mind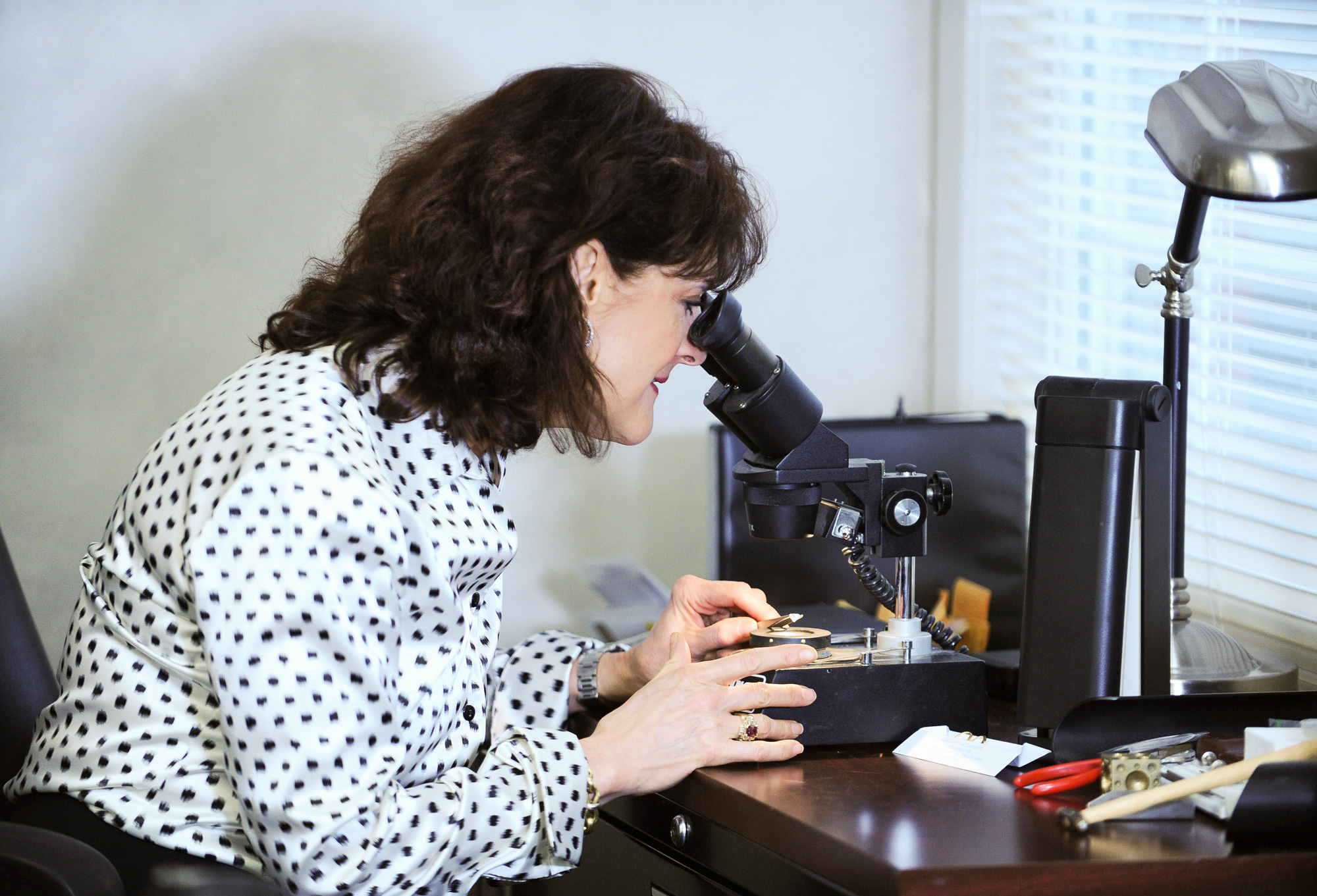 A professional jewelry appraisal is an invaluable complement to every piece of fine jewelry that you own. Whether you've just purchased a new piece, or want to know the exact value of a piece you already own or inherited, Barbara Oliver Jewelry is the right place to visit for a comprehensive and professional jewelry appraisal. As a
Graduate Gemologist
, Barbara has the experience and expertise to ensure you are given accurate and impartial guidance.
Talk is Cheap
Just curious and don't need it in writing? Sometimes clients are interested in knowing what they should reasonably expect to get for a piece if they are thinking of selling it, or even to just find out if what they have is worth a little or a lot. We are more than happy to give you some verbal feedback on a particular piece of jewelry, and will explain the market forces that affect the value of your stone(s), settings, and design. We are more than happy to do this free of charge for a few pieces. We may even make an offer on your jewelry, for more details see our Precious Metal and Gem Buying page.
Get it in Writing
If you need a written appraisal, we utilize advanced software that helps us estimate fairly accurately the carat weight of the stones without removing them from the settings. Obviously for an exact weight, we'll have to actually put the stone(s) on a scale, after liberating it from the setting. In most cases the calculated value, based on precise measurements, will be more than sufficient. The finished appraisal will include a picture, specify the fineness (karat purity) of the gold and other precious metals, and give a detailed description of the piece using proper industry terms.
Here are some reasons why you should consider getting a written appraisal:
In order to insure your jewelry, most insurance companies will require a professional written appraisal. As a side note, never assume your jewelry is fully insured without checking your policy. Generally speaking, a rider needs to be added to properly cover the replacement cost of a piece of jewelry.
An appraisal educates you on the finer details of your jewelry such as

 

gemstone

 

weight, cut, clarity, metal quality, designer considerations, etc.
If your jewelry is lost or stolen, knowing the details of what has gone missing gives you a "roadmap" for potentially recovering your jewelry (if it was pawned or resold), or in the least happy outcome, replacing your piece after insuring you received fair compensation.
An appraisal provides you with proof of ownership.
Jewelry appraisals are also useful for determining fair market value in estates. We do a lot of work with attorneys and clients on behalf of estates.
Even if you had your jewelry appraised in the past, it is a good idea to update it every few years since jewelry often appreciates over time. This is especially true today with the constantly changing value of precious metals and stones. Call us if we can be of assistance, we'll be glad to help you understand the value of your jewelry and protect your investment.
Achieve jewelry piece of mind.