"It's not about selling jewelry, it's about helping people celebrate those amazing moments in life, and capturing the memory for years to come."
Personal Jewelry Consultation
Creating a lasting memory with a personal touch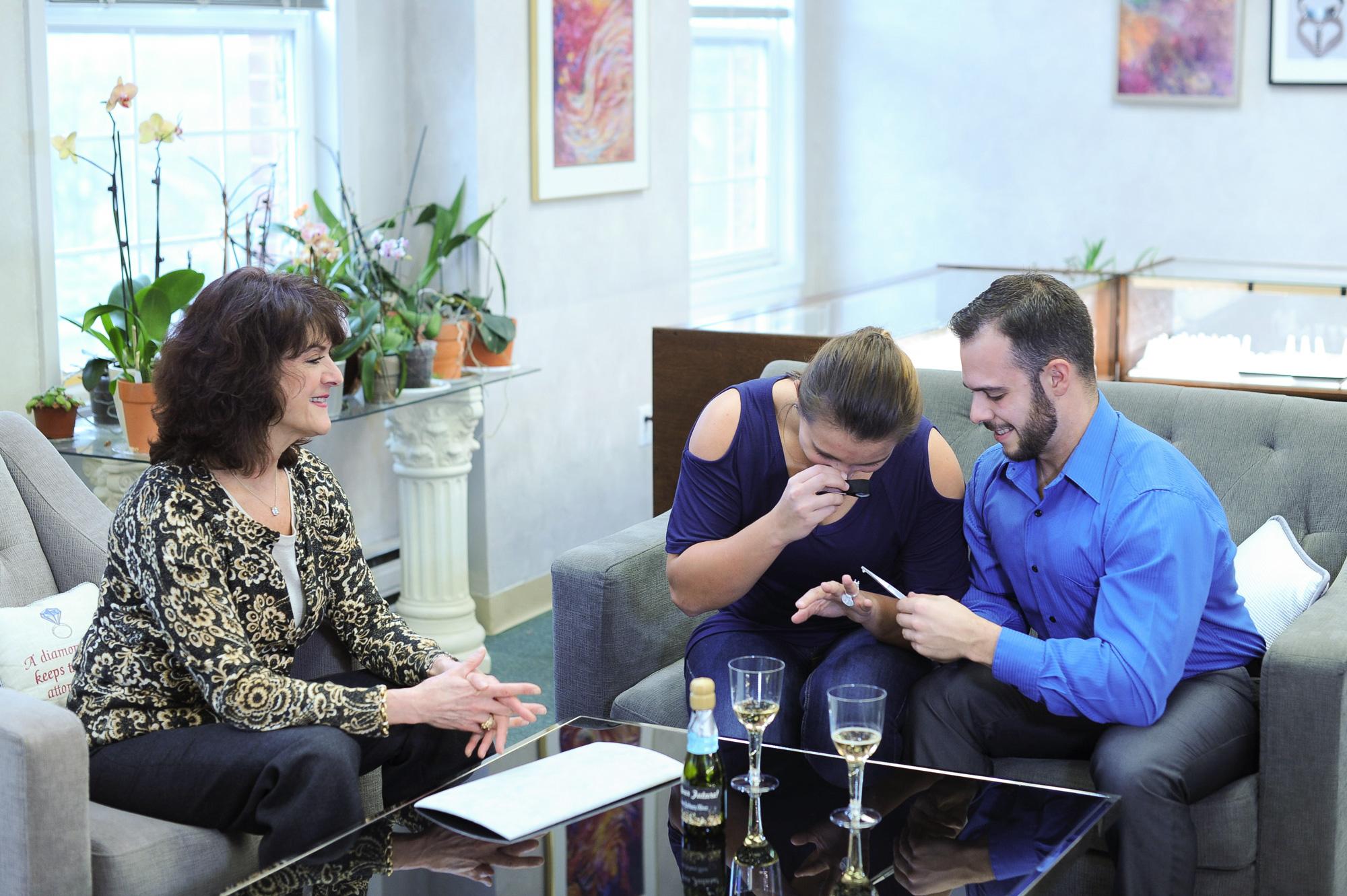 When you first visit us, we have an objective, and it's not to make a quick commission sale, or unload whatever piece of mass produced jewelry that corporate headquarters is currently promoting. We don't work on commission, and we're never in a hurry to make a sale. We get to do business our way, and we think it's the right way.
So what's our objective? We want to become your jeweler, but only forever. It's a pretty lofty goal, but we have lots of generations who have already made us their family jeweler. And to earn that honor, we'll first take the time to first build a relationship and win your trust.
It's Not Just Business, It's Personal
Jewelry is one of the most personal things you'll ever acquire either for yourself, or as gift for someone special in your life. Consider this; what item has more enduring sentiment and value to the wearer than a fine piece of jewelry? A Sweet Sixteen locket, a graduation pendant, an engagement ring, wedding rings, anniversary and birthday gifts; these are expressions of love, and precious keepsakes from life's most meaningful celebrations. We consider it a privilege to be included in those moments, and we'll make sure you are educated and informed, and always treated with honesty and fairness. At the end of the process we'll be happy only if you're totally delighted with our service, quality and the value you received. As your family jeweler, we'll treat you like family. And since we actually like our families a lot, that's a good thing.
Set up an appointment for your personal jewelry consultation.