Looking to propose?  Here are some proposal ideas for the great outdoors from our customers at Barbara Oliver Jewelry. Originally featured on our Facebook site, we have compiled these delightfully romantic stories for your convenience. We hope you enjoy them as much as we do.
Lakeside Italian Style Proposal: Kevin and Colleen
If you were asked your opinion on the most romantic place to propose, anywhere in the world, what would you say? Paris? San Francisco? Cleveland? Scratch the last one – you would only say that if you were from Dayton. Kevin obviously nailed it when he proposed to girlfriend Colleen on the shore of Lake Como, Italy, which is surely one of the most romantic places in the world. Fortunately the paparazzi were on hand to capture the exact moment he got down on one knee to and elicited an ecstatic "sì!" from Colleen.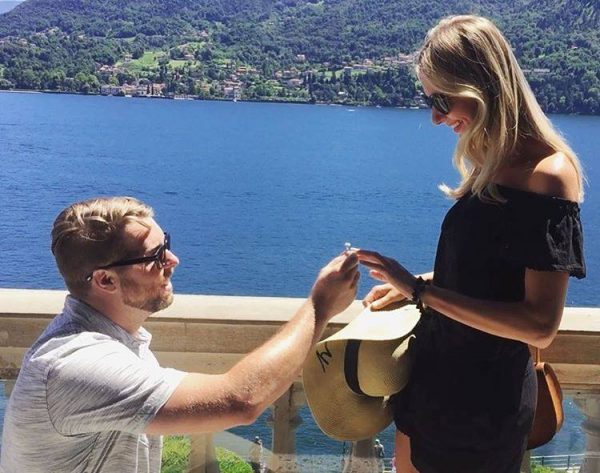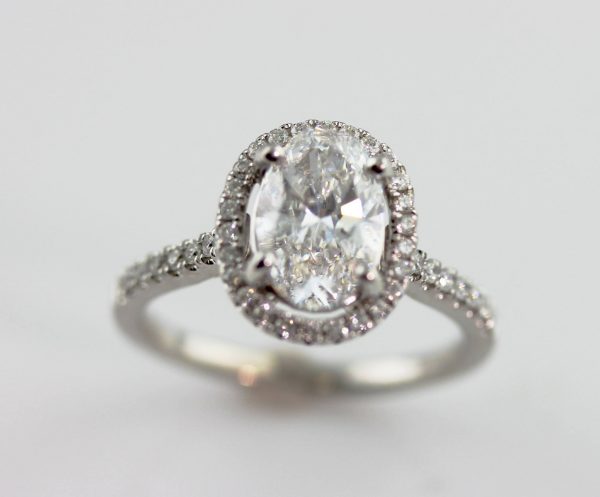 Out for a walk in Tillman Park with a Diamond Cookie:  Brad and Mia                                                                                                                                                                                             Every engagement ring from Barbara Oliver Jewelry comes with two diamond cookies. Little did we know that our cookies would be an integral part of Brad's proposal to Mia.  
One of our couples, Brad and Mia, went for a walk in Tillman Park. Their conversation as they strolled along went something like this;
(Loud crinkly noises coming from Brad's pocket)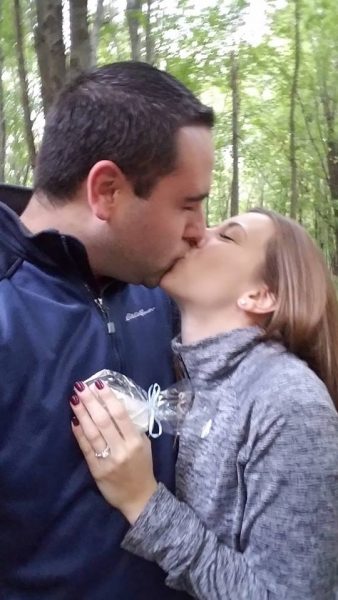 Mia: "What's that noise"?
Brad: "I have cookies in my pocket"
Mia: "You have cookies and you didn't offer me one"?!
Brad: "Fine, have a cookie"
Mia: "It's a diamond cookie! What are you trying to say"?
Brad: "I have some other diamonds right here. Do you want them"?
Mia (stunned silence, followed by tears): Yes!                                                                                                                                                                                                             As Brad would tell you, when you're proposing marriage, timing is everything. Cookies can't hurt, either.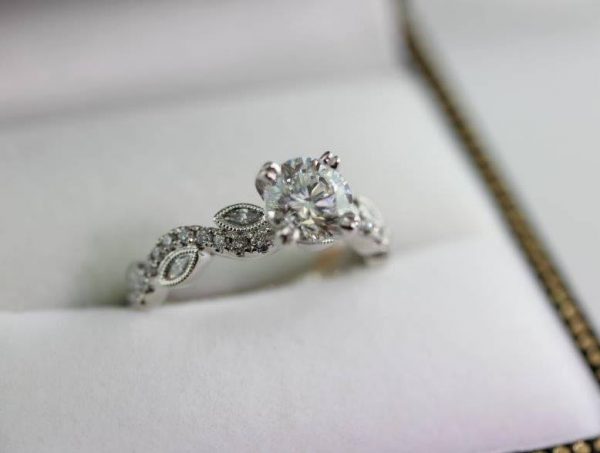 Roof Top Proposal in Downtown Buffalo: Derrick and Holly                                                                                                                                                                                                               Derrick came in for a ring for his girlfriend (now fiancée) Holly who loves flowers. Since they both play Magic the Gathering, he drew his primary inspiration from the Black Lotus, the most powerful card in the Magic deck. An early edition Black Lotus card can sell for close to $30,000 (!), making this custom designed 14 k w. gold ring with a gorgeous 1 ct. center stone & 92 hand set diamonds (+ 2 amethysts), an absolute bargain in comparison.
Derrick's proposal was pure Buffalo; they were on the roof top of Templeton Landing, where they were attending his best friend's wedding. The Goo Goo Dolls (of course) were playing in the back ground. Off in the far distance, the sky and lake were illuminated by a lightning storm. Seizing his opportunity, Derrick got down on one knee and played the Black Lotus ring. Now that's what we call magic.